Our delicious empanadas are handmade, baked not fried, and always filled with love.
Once upon a time there was an energetic lady from Michoacan Mexico named Rosy Paz, who had a special gift for making delicious food. To share her gift with the world, she has opened up successful restaurants over the years, including a Mexican bakery. Her newest idea is The Empanada Company, specializing in a variety of different types of empanadas and pastries from Mexico and other countries. Rosy believes that when you use fresh ingredients, great tasting recipes, and baked at just the right temperature, there's just nothing like one of our empanadas. Come on down and give it a try, you won't be sorry!
20%  OFF Your Purchase!!!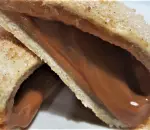 Receive an instant 20% discount off your next purchase of Nutella Empanadas with this coupon.
Cannot be combined with any other offers.
Valid 11/19/2023 - 12/17/2023
From Our Menu
BREAKFAST EMPANADAS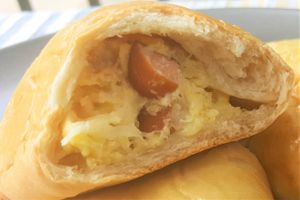 $2.29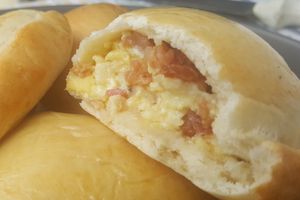 $2.29
MEAT EMPANADAS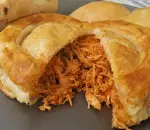 Chicken Breast Seasoned with Tomatoes.
$3.89
Diced Beef and Tomato Sauce. 
$3.89
VEGETABLE EMPANADAS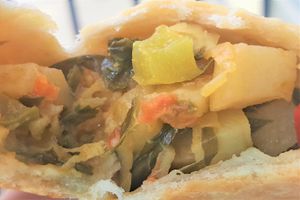 Espinaca (Spinach) Empanada
Spinach, Cheese and Potatoes
$3.19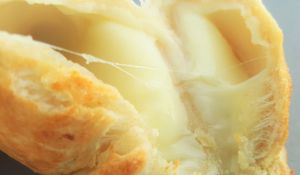 $3.19
FRUIT EMPANADAS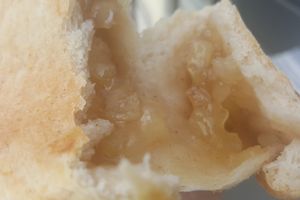 $1.99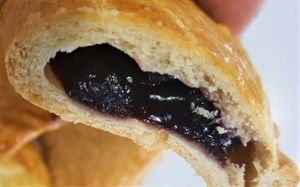 $1.99
DESSERT EMPANADAS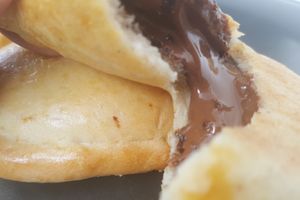 It's Nutella. 'Nuff said.
$2.19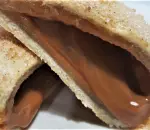 Creamy smooth caramel made from milk sure to please that sweet tooth.
$2.19
DESSERT FAVORITES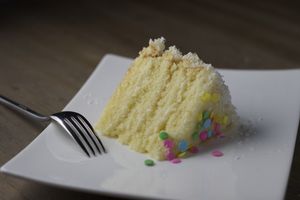 $4.25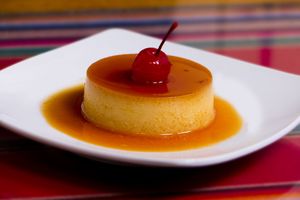 $3.75
WE DELIVER!

Order from Us on GRUBHUB
The Empanada Company now offers online ordering and delivery with GRUBHUB.
⭐⭐⭐⭐⭐
"Assorted baked empanadas stuffed with meat or vegetables at affordable prices. I definitely recommend this place if you are looking for the baked non greasy alternative to empanadas. My favorite is their chicken pastry with flaky crust. For you sweet tooths there are desert empanadas they offer including blueberry, apple, cherry with or without cream - just to name a few."
~ Dave L.
⭐⭐⭐⭐⭐
"Had been wanting to try this place every time I came back to Houston and I finally got the opportunity! Both empanadas that I had were amazing so I went back and ordered two more after I finished! I will definitely be coming back another time to try both the desert and breakfast selections that they offer."
~ Julian M.
⭐⭐⭐⭐⭐
"This is my new favorite breakfast joint. It's close to work so easy to grab on the way in! They serve breakfast empanadas, fruit (with or without cream cheese), sweet (nutella, etc) and savory! Lots of variety to choose from. The chorizo, egg and potato empanada is my favorite!"
~ Christine L.